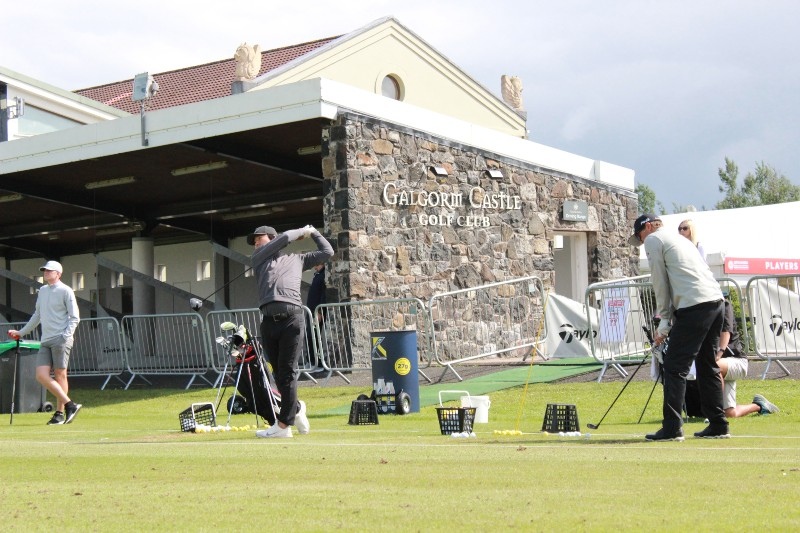 Golf Academy at Galgorm Castle
The Academy incorporates a floodlit driving range with 18 covered and six open bays plus short game area where the PGA staff offer comprehensive practice and teaching facilities for beginners through to experienced and elite players. The academy is available to members and non-members, seven days a week.
The short game you with the opportunity to practice chipping, pitching, putting, bunker shots and lob shots. Facilities include: new putting green built to USGA specification and replicating the greens on the golf course, large playing area to practice shots from 10 yards to 50 yards plus a greenside bunker and fairway bunkers.
Custom Fitting Centre
Galgorm Castle is a TaylorMade Select Fit Custom Fitting Centre
Finding golf equipment to suit you the individual is key. Whether looking for extra distance, improved accuracy, more predictable shot-shaping or spin control, we can help you achieve your goals. With a full range of off-the-shelf and bespoke custom hardware available from TaylorMade, we'll find you the right equipment for your game.
The PGA team at the Academy use Trackman launch monitor to provide all the data and ensure the best custom fit experience for individual players.
Book a custom fit session with one of our PGA specialists today.
Short Game Academy
The perfect place to practice chipping, pitching, putting, bunker shots and lob shots.
The putting green is built to USGA specification.
Ladies Introduction to Golf
Introductory coaching programmes for any ladies interested in trying golf are available at Galgorm Castle. The programmes are run by our resident PGA Professionals and are designed to deliver a basic introduction to the game with a casual and fun focused approach.
For more information on any of the above, please contact the Pro Shop
T: (0)28 2564 6161 | E: golf@galgormcastle.com
Junior Golf Academy
The Junior Golf Academy introduces children of all ages and abilities to this great game. Classes are held weekly during term time and during school holidays. Day camps and classes also take place at Galgorm. For more info please email golf@galgormcastle.com