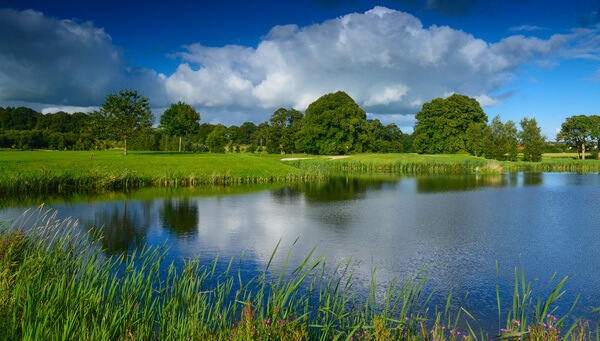 General Information

Cancellation/Course Closed
We will refund cancellations made at least 28 days in advance following written/email notification. Cancellations within 28 days of the booking date will not be refunded. If you are unable to begin your round due to the course being closed (eg bad weather), green fees will be refunded.
Transfer Booking
Bookings are transferable, subject to availability. If you are unable to make your tee time, it can be offered to someone else such as a family member or friend.
Handicaps
Handicap certificates are not required for general play
Dress Code
Suitable golf clothing should be worn on the golf course. The following items are not permitted: tracksuit bottoms, denim jeans, collarless/sleeveless T-shirts and non-tailored shorts. Clothing branded with non-golf sports emblems are not permitted on the golf course.
Spikes
Metal spikes are not permitted. Re-spiking (with soft spikes) service available in the Pro Shop prior to play.
Covid-19 Policy